Woolrich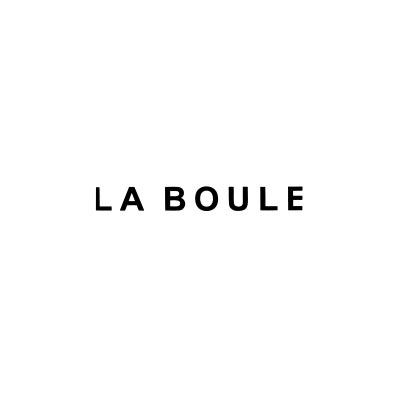 Woolrich
Parka's, warme truien, comfortabele broeken, polo's en T-shirts, de kleding van Woolrich is gemaakt voor het buitenleven. Maar wel allemaal van de beste kwaliteit - en om welk moment het ook gaat u loopt er altijd stijlvol bij. Geschikt voor dames en heren.
La Boule presenteert daarom in zijn webshop een ruime collectie aan kleding van Woolrich. Ook bij de webshop kunt u rekenen op onze kenmerkende klantgerichtheid.
Woolrich: comfort, duurzaam, eenvoud en innovatie
De Engelsman John Rich II, afkomstig uit Liverpool en op zoek naar een nieuw leven, stichtte in 1830 in het Amerikaanse Pennsylvania de Woolrich wolmolen op. De trefwoorden die Woolrich vanaf de oprichting tot op de dag van vandaag kenmerken, zijn comfort, duurzaamheid, eenvoud en innovatie. Het merk staat voor hoogwaardige outdoor kleding.
De stoffen en materialen die Woolrich toepast, maken deze kleding ideaal voor in de buitenlucht. De parka's, die vallen tot kniehoogte, kunnen tegen een stootje. Ze zijn waterafstotend en dus bestand tegen regen, ijzel en sneeuw. Daardoor zien ze er langer uit als nieuw en kunt u blijven genieten van comfort en bescherming. De combinatie van katoen en nylon maakt elke jas winterproof.
Ideale kleding voor in de buitenlucht
De kleren zijn geschikt voor in de bergen, bossen, het strand of in de stad. Of voor bij winterse omstandigheden. Woolrich heeft kleding voor mannen voor elk moment. Of hij nu houdt van wandelen, reizen, skiën, ontspanning, buitenactiviteiten of de zon. De kleding oogt verfijnd en luxueus en staat voor chic, zakelijk en casual. Woolrich gaat met zijn tijd mee.
Dat geldt ook voor de vrouwenlijn. Deze kleding is klassiek, tijdloos en comfortabel en doet ieder seizoen elke vrouw er mooi uitzien. Zoals door middel van (spijker)blouses, broeken en rokken met ruitjes en parka's met een capuchon met kunstbont. Ze passen bij elke gelegenheid. De parka's zijn ideaal tijdens de winter. De jacks zijn geschikt voor de lente en herfst.
Kleding die het Amerika van de negentiende eeuw uitademt
De geschiedenis van Woolrich gaat terug naar de Verenigde Staten van 1830. Wat toen begon met het produceren van dekens voor het Amerikaanse leger is uitgegroeid tot een modemerk met een Amerikaanse stijl die wordt beïnvloed door buitenlandse designs. Ontworpen om de meest extreme weersomstandigheden het hoofd te bieden.
Woolrich werd gebruikt door de Amerikaanse pioniers: van de houthakkers en de boeren die werkten in extreme koude tot en met de arbeiders die de oliepijpleiding door Alaska aanlegden. Door middel van een militaire en outdoor stijl geeft Woolrich een eigentijdse interpretatie van het iconische Amerika van bijna tweehonderd jaar geleden.